IP BOUTIQUE GLOBAL COVERAGE
Intelectual Property We provide global coverage in more than 150 countries through a broad network of overseas partner offices
We are committed to protecting and defending the rights of those who create, possess, and utilize intellectual property.
​
We pursue the delivery of outstanding results in everything we do.
We consult closely with each client, always maintain open lines of communication, we fully understand their requirements, challenges, objectives and goals.

Getting back to our clients promptly is one way we demonstrate our sensitivity to their issues and how much we care about them.
We exist in an ever-changing world where the needs of our clients and our business never stay the same. We are always coming up with new ideas and new methods.
We strive to continually improve quality and performance in everything we do
An image is not simply a trademark, a design, a slogan or an easily remembered picture. It is a studiously crafted personality profile of an individual, institution, corporation, product or service.
​
Daniel J. Boorstin
We can help you now
Click to get in touch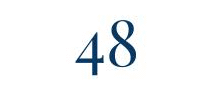 More than 20 years of IP practice



Extensive IP litigation experience



Outstanding performance in complex IP litigation cases



Strong ties with state and
federal courts
More than 15 years of IP practice



Extensive IP administrative and litigation experience



Counsels clients on global IP matters
More than 25 years of IP practice



Copyright specialist



Broad IP administrative experience
More than 30 years of IP practice



Expert in drafting, adapting and filing patents



Former patent examiner



Strong ties with the BPTO and other patent offices
News and updates of
Bonini Biron